Radical SUP conditions ... so you "get down" your body lowers and hands slide down the paddle shaft. Instinctively, your cadence quickens with the shortened paddle, but dang...no grip for the top hand so I've lost that power and blade control.
Having a Choke SUP HoldTM is like having a second gear on a bike, experience less fatigue when you shift down. Like having two paddles in one!
The recent trend in paddle length is to go shorter, but this can lead to a sore back. Before you shorten your expensive paddle, add a Choke SUP HoldTM at the lower position. This will be your "full race" position and your original T-top is still intact to cruise and give your back a break.
Order one today, youíll be glad you did.
Install 6" to 7" below the T-top. Once you peel and stick it to the shaft it's super-stuck, but still removable.
Best times to "choke-up":
Upwind or against the current
Rough Water
Pivot turns
Sprinting or drafting
Riding a wave
Catching a wave
VIDEO 1: How to switch sides when paddling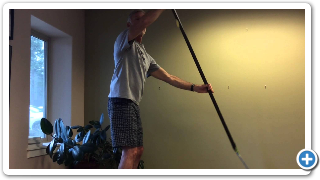 VIDEO 2: How to apply Hold to paddle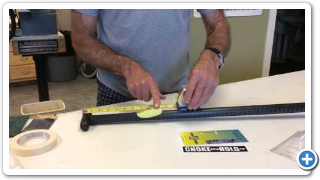 VIDEO 3: How to remove Hold